Browse Our Full Outdoor Heater Range
About Our Outdoor Heaters
Within the realm of outdoor heating, there are a number of outdoor heater types and models available. Whether it is a gas heater, air heater, a halogen heater or infrared heater – the correct choice will completely transform your outdoor area, and can make the perfect addition to a cantilever umbrella.
With a focus on high quality, high end products, Sydney Shade choose to stock short wave infrared heaters. In particular, the Heliosa range offers elegance and comfort, allowing the dynamic of an outdoor space to change entirely. 
Rather than heating the surrounding air and waiting for it to circulate, an infrared heater directly heats objects through the emission of a precise wedge of heat. This allows for instant, energy efficient heat. Plus, no gas refills, and minimal maintenance as a result of no moving parts. 
Our electric heaters are designed and manufactured in Italy, ensuring beautiful, high quality products that will change how you see your outdoor space.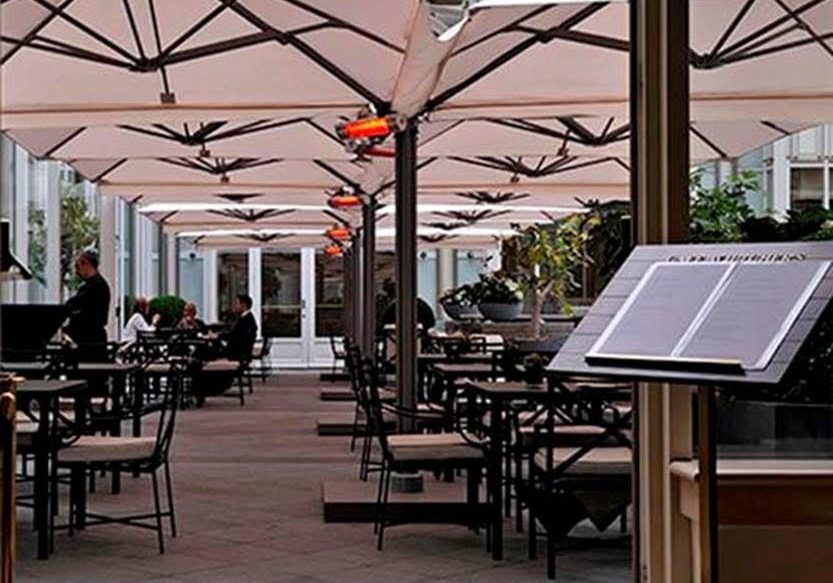 Efficient, Maximised Heat Coverage
Watt for watt, our short wave infrared heaters have the widest and longest heating footprint available. Not to mention, this infrared technology ensures that heat stays put, not escaping through doors or windows.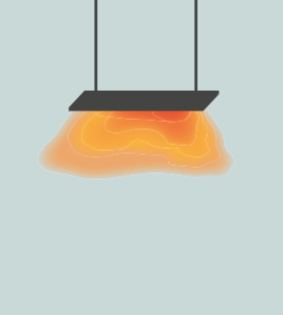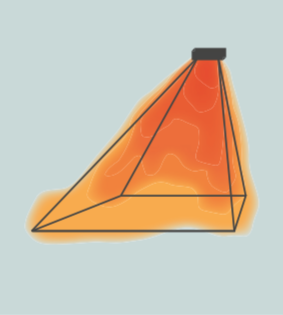 Medium Wave Infrared Heater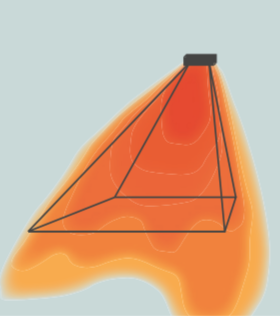 Short Wave Infrared Heater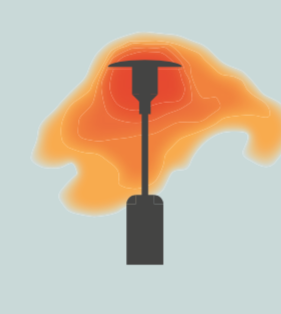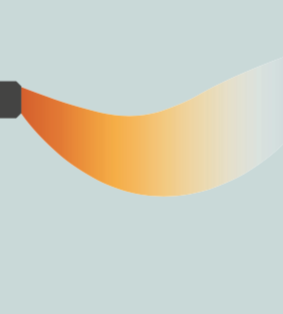 Created by High End Instant Heater Designers
Star Progetti is an international leader in the design and production of high-end infrared heaters. Established in the early 1990's, the company is now one of the most innovative and high quality heater manufacturers worldwide. 
All Star Progetti products are designed and manufactured in Milan, Italy. Furthermore, the company aims to be environmentally sustainable and zero impact - all production activities surrounding Star Progetti heaters use renewable energy sources exclusively.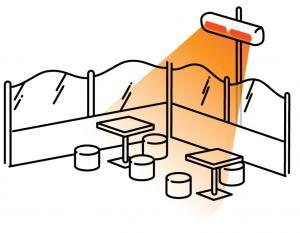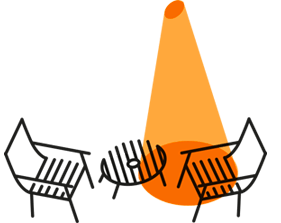 Electric Infrared Outdoor Heating
Our range of electric infrared heaters has been designed to heat outdoor areas using the most efficient and effective modern technology available. Infrared heat works just like the sun, moving through the air and heating objects and people. 
Heat remains localised, only in the areas where it is required, and only for the time required.
Plus, our Heliosa instant patio heaters are the perfect companion to an outdoor umbrella, and will change the way you use your outdoor space entirely.
Heating for Large Indoor Areas
In addition to outdoor heating, our Heliosa range of outdoor heating products is effective in heating indoor areas that may be considered impossible to heat. Star Progetti electric zone heating is the ideal solution for large indoor areas, where conventional heating may be unsuitable.
Short wave infrared heating will ensure that excessive energy costs are avoided, while providing heat to areas frequented by people. This heating system can result in significant savings in comparison to traditional electric and gas heating solutions.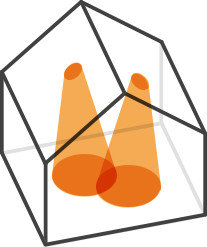 The Difference Between Infrared and Traditional Heating
Traditional gas heating and electric heating can have significant problems. Factors such as dispersion of heat, unsatisfied visitors, customers and staff, and high heating costs are only some of the downsides to traditional heating methods. 
Short wave is the environmental and cost efficient outdoor heating of the future.
Instant full heat, in less than 1 second

No moving parts and up to 7000 hour bulbs, for minimal maintenance

Fire like ambiance, with 80% reduced light output compared to traditional short wave infrared heaters
Focused heating with minimal heat dispersion, keeping people warm in the target area

Heat and energy efficient, with a maximised heating footprint

Environmentally sustainable, zero impact manufacturing, and keeps your outdoor area free of noxious gases from unflued heaters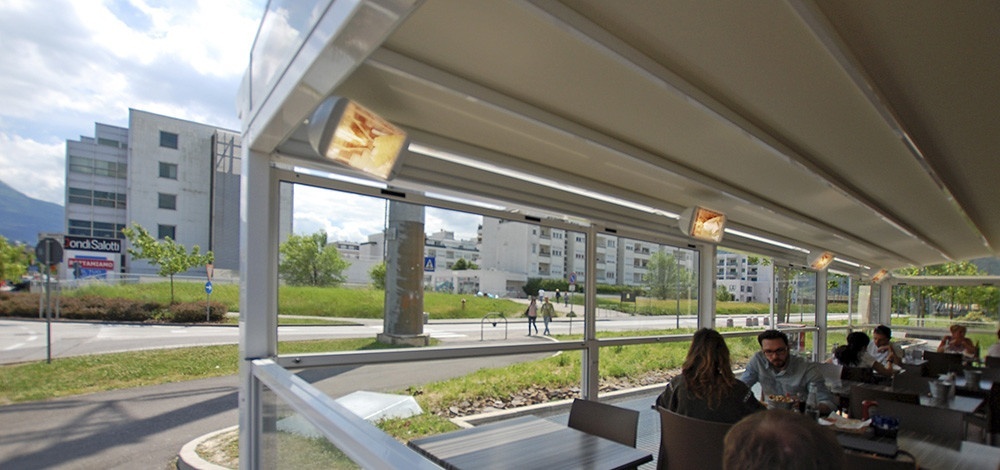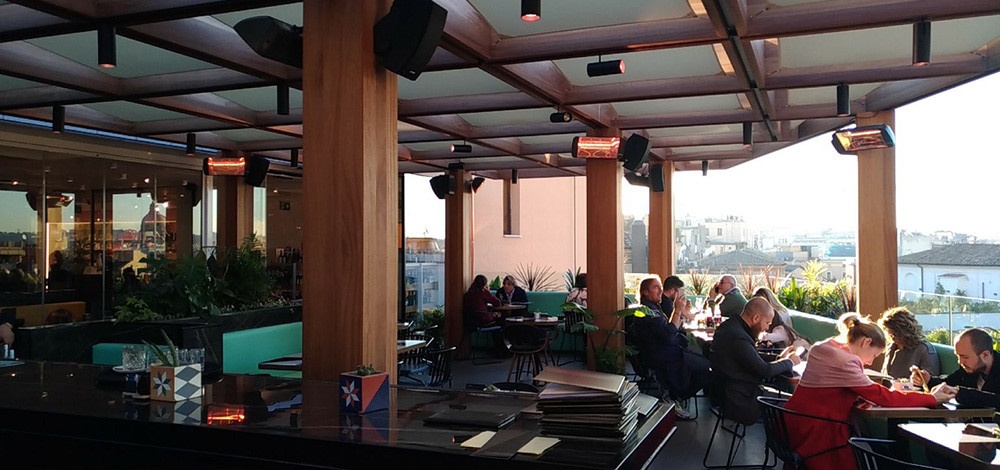 Sydney Shade Outdoor Heaters
After noticing a significant opportunity surrounding efficient energy usage in outdoor spaces, alongside the poor heating technology of traditional outdoor heaters, Sydney Shade has decided to offer a range of high quality infrared heating products. Heliosa electric heaters alongside a cantilever umbrella create the optimal outdoor setting.
In Australia, unflued gas heating is the most popular approach to outdoor heating, despite inefficient heating methods, poor energy consumption, the creation of greenhouse gases, and high costs.
If you would like to find out more about how infrared heating can enhance your outdoor area, feel free to get in touch using the link below.
Outdoor Patio Heaters for Your Cantilever Umbrella
The Heliosa range is the perfect counterpart to an outdoor cantilever umbrella. Whether it is mounted on the umbrella itself, or set on a wall, stand or ceiling alongside it, These additions to your outdoor area will transform the way it is used - through all seasons of the year. 
Plus, high end design and a wide number of colour options within the Shadowspec umbrella range and Heliosa heater range will ensure that you find a beautiful setup that complements your space.