SU10 Commercial Centre Pole Umbrella
Functionality and sophistication to impress your customers.
Commercial Outdoor Umbrella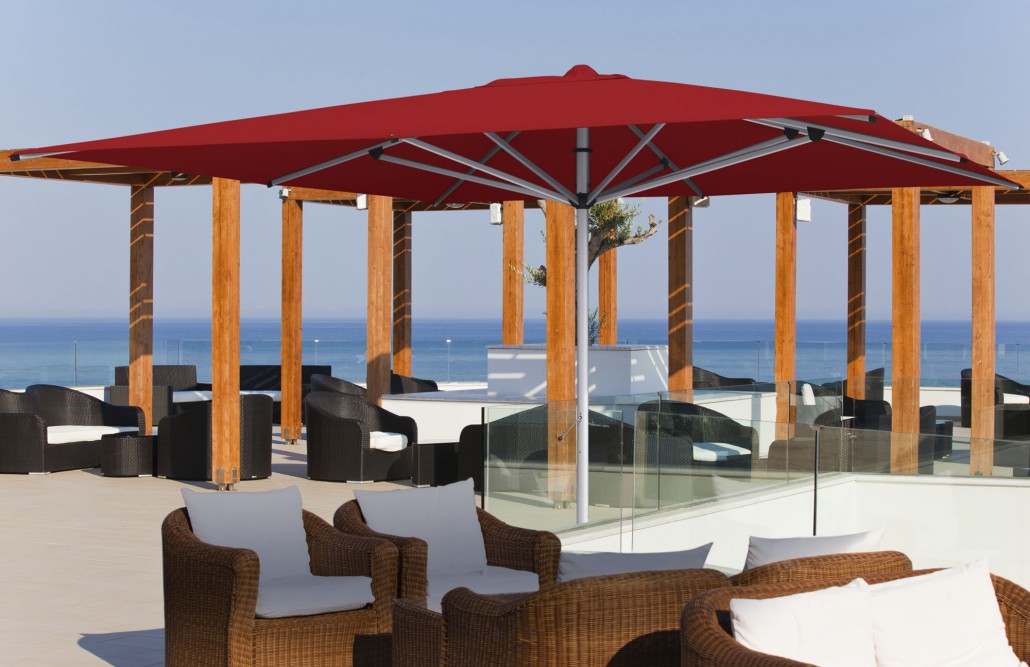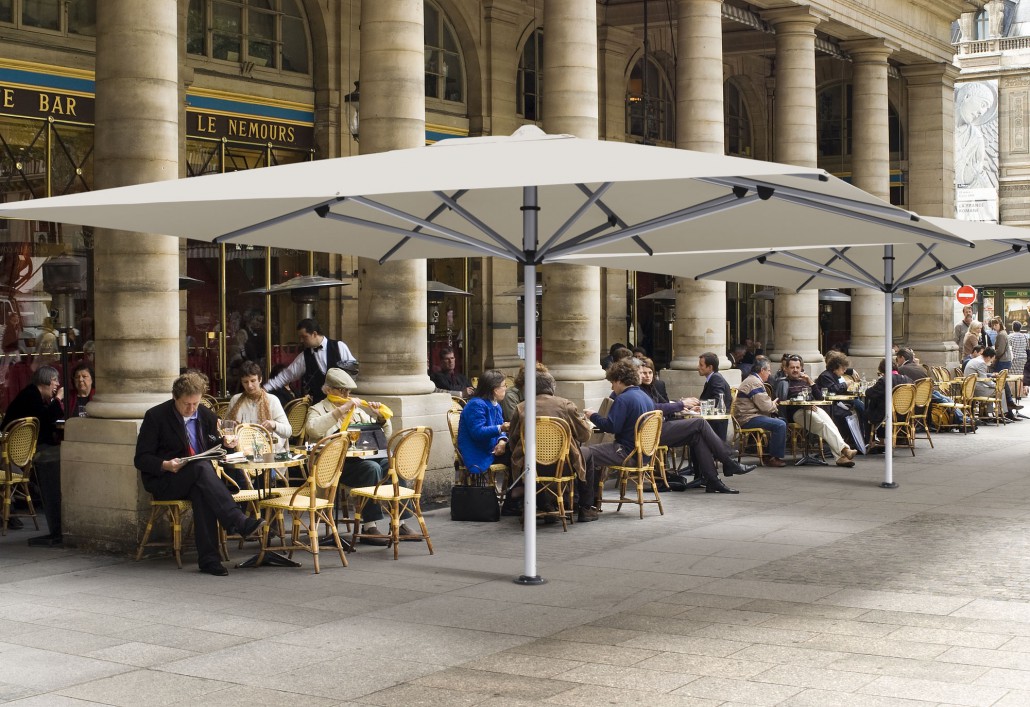 SU10 – the perfect shade solution for cafes, pubs, restaurants, etc.
The SU10 is a classy, commercial grade aluminium shade umbrella with durable, high performance hub and fittings.
Browse the full details below and if you want to see it in action, watch our short video.

The SU10 is a great solution for cafes, restaurants, bars and other commercial premises looking for a solid, all-round shade umbrella.
Other key features of this instant shade umbrella include:
Commercial grade aluminium frame structure
Stainless steel hardware for longevity
Durable high performance hub and fittings
Telescopic mast enables umbrella to clear most furniture when closing
Removable open/close handle
Galvanized steel internal mast stem
Custom designed protective cover included
Premium 100% solution dyed Acrylic canvas fabric canopy (UPF 50+)
Size & Configuration - SU10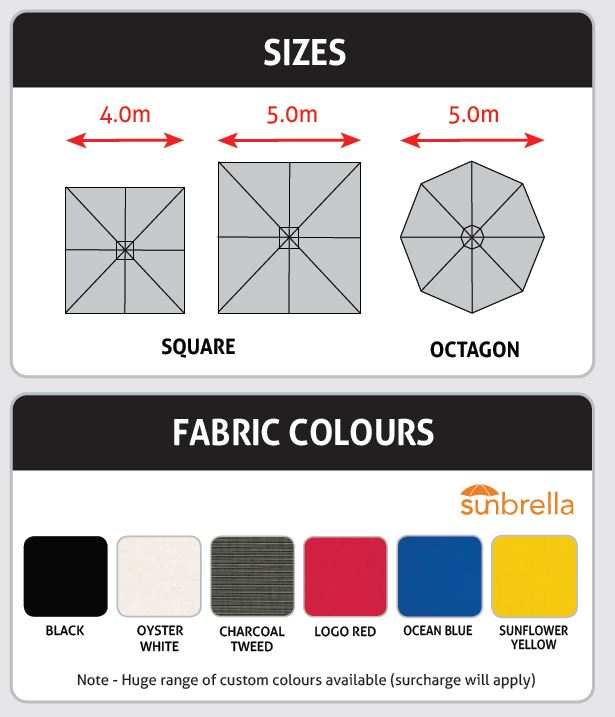 Are you concerned about quality?
Customer assurance and satisfaction is our No. 1 priority.
Every Shadowspec Outdoor Umbrella comes with an extensive warranty for customer assurance purposes.
The SU10 Umbrella carries a Fabric warranty of 5 years* and a Frame warranty of 3 years*
Transform your outdoor space today!
Through our extensive knowledge, we are happy to offer design advice so you can find the right umbrella for your outdoor space.