SU7 Rotating Cantilever Umbrella
A masterpiece of finesse and refinement.
Rotating Cantilever Umbrella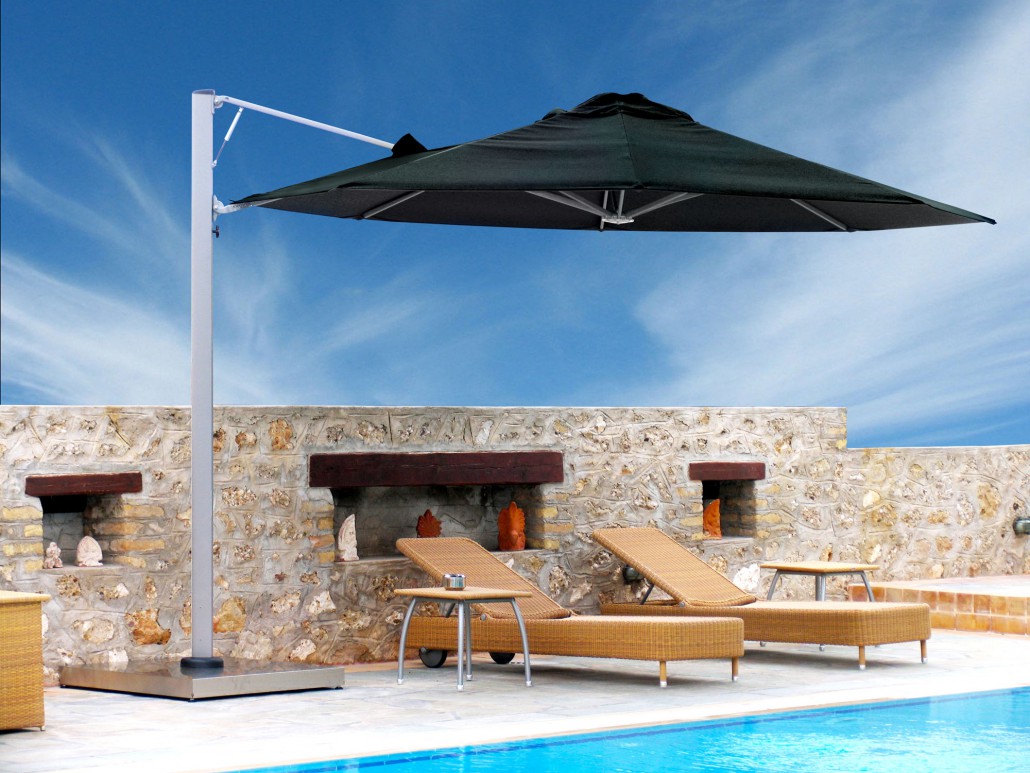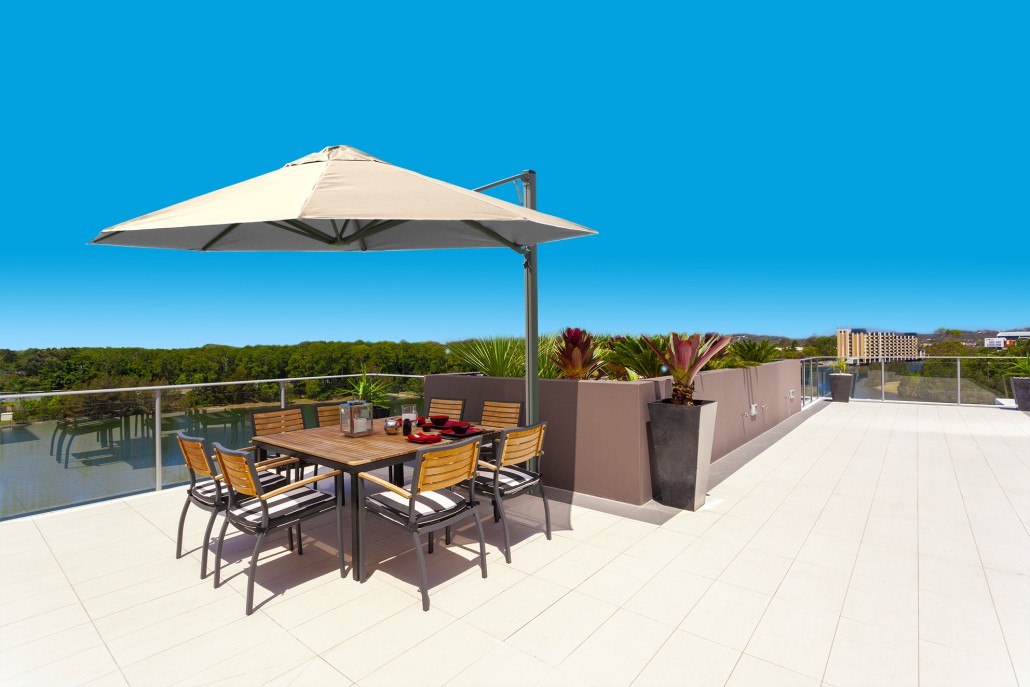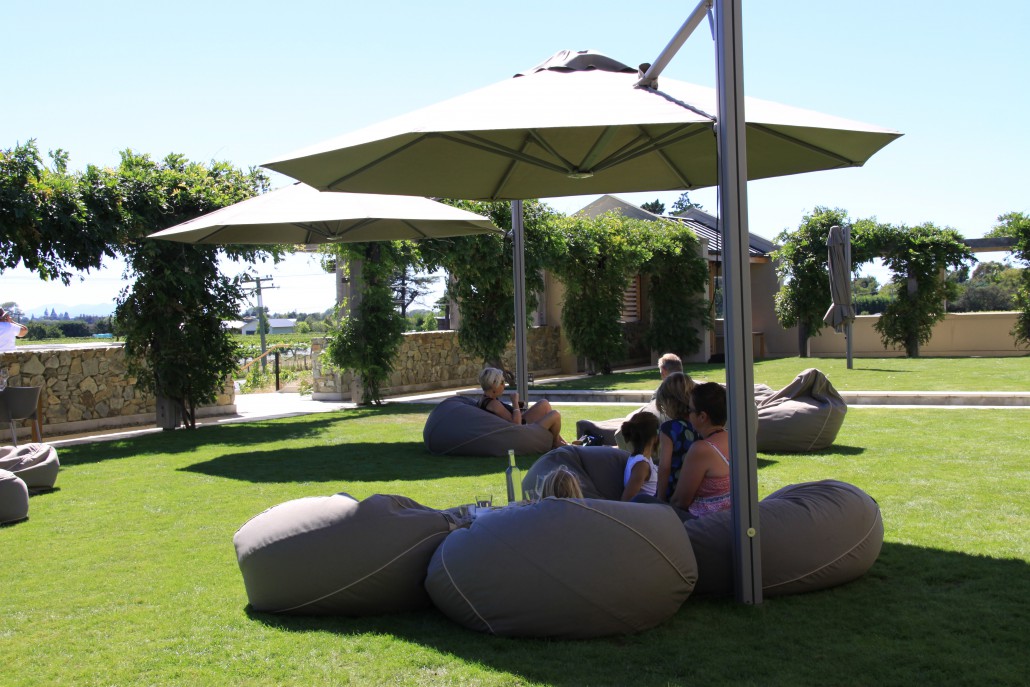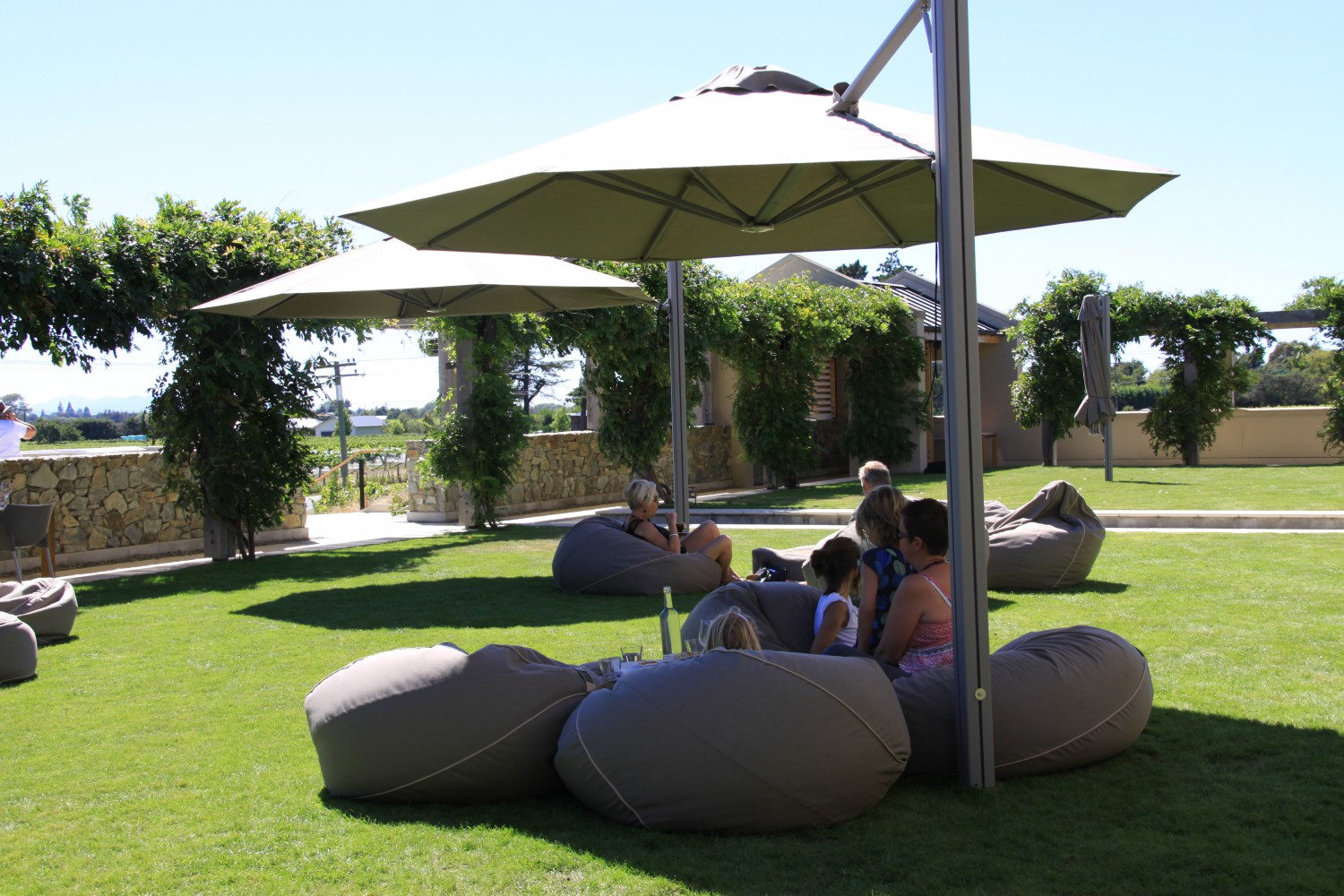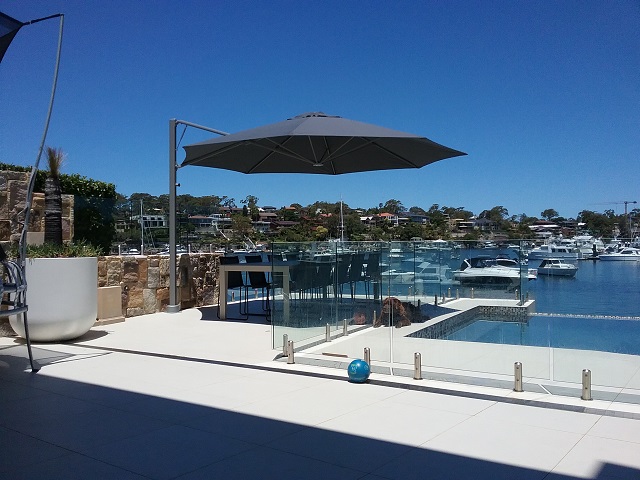 SU7 – A masterpiece of finesse and refinement.
Available in four different sizes, a wide selection of colours and the choice of an octagon or square umbrella, this Rotating Cantilever Umbrella represents elegance and quality from every angle.
With the ability to rotate 360° and modern gas-strut assisted deployment, this premium umbrella can be raised and lowered in 'one easy sliding movement'.
Browse the full details below and if you want to see it in action, watch our short video.
The main unique feature of the SU7 is its ability to rotate 360°
Other key features are illustrated below and include the following:
Manufactured from marine-grade Powder-coated Aluminium, stainless Steel and other non-corrosive materials
Patented 'One-movement' Sliding system for opening and closing the Umbrella
Octagon or Square Umbrella
Umbrella Rotates 360°
Utilises Gas-strut technology for ease of deployment
Extended warranties on both fabric and umbrella frame

The SU7 is available in four popular sizes:
2.50m SQUARE
3.00m SQUARE
3.50m Diameter OCTAGON
4.20m Diameter OCTAGON

The SU7 Umbrella Canopy is manufactured from Premium DICKSON Acrylic fabric.
This high quality shade fabric is 100% solution dyed and carries a 5 year warranty.
Weight:

290 g/m2

Colourfastness:

7-8/8

Waterproof rating:

>300mm water column

Maintenance:

All fabrics can be washed and replaced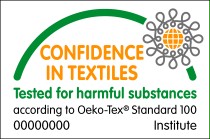 No Harmful Hazards
This label certifies that the fabrics do not contain any toxic substances and do not present any health, skin or environmental hazards (OEKOTEX 100)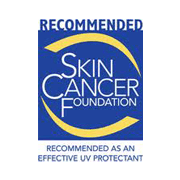 Superior Sun Protection
The Skin Cancer foundation recommends Dickson Acrylic as a part of your complete sun protection regime, including regular use of sunscreen.
The SU7 Umbrella is available in thirteen popular colours.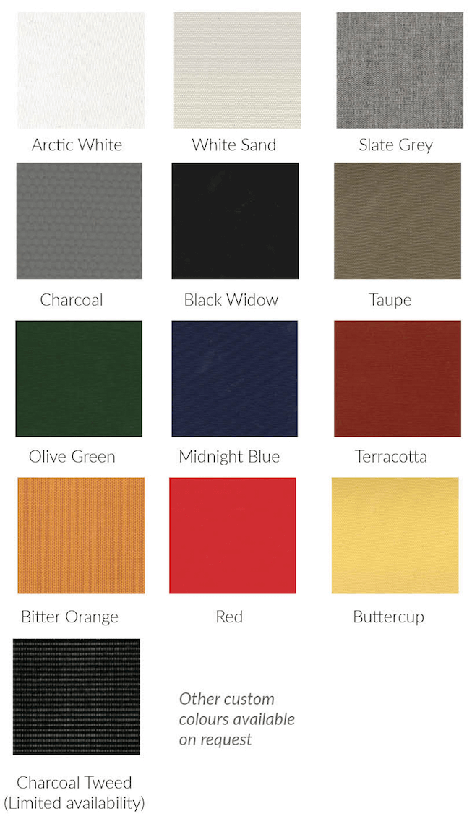 To download a colour swatch for printing Click Here!
(A large range of custom colours are also available on request)
Today everyone is preoccupied by the need to protect themselves from the sun's UV rays. This protection also contributes to our comfort and promotes good health.
All Shadowspec SU7 standard colours filter almost 100% of the UV rays except the colours Arctic White and White Sand which filter 95% of the UV rays.
Are you concerned about quality?
Customer assurance and satisfaction is our No. 1 priority.
Every Sydney Shade Outdoor Umbrella by Shadowspec comes with an extensive warranty for customer assurance purposes.
The SU7 Umbrella carries a Fabric warranty of 5 years* and a Frame warranty of 5 years*