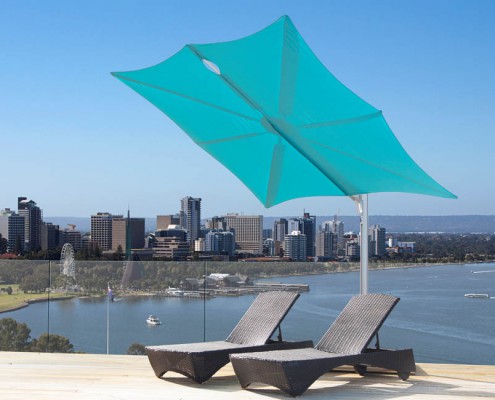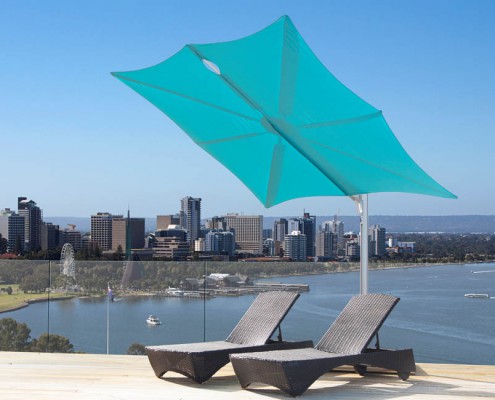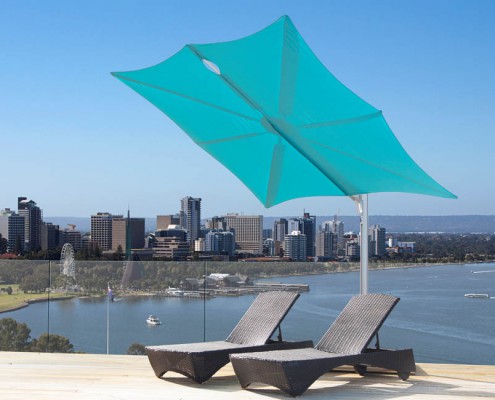 With the harsh climate here in Australia, many of us seek out a cool shady area on sunny days. Outdoor umbrellas are fantastic for homes and businesses, providing a shady retreat for visitors. If you are looking for high quality umbrellas that suit your space, look no further than SHADOWSPEC. Our unparalleled range of pool umbrellas, pool shade systems, outside patio umbrellas, outdoor awnings, wind resistant sun shades and other outside umbrellas represent the finest in design and construction, and has been developed specifically for the harsh Australian sun.
Whether you need a small umbrella for a deck or backyard, or a larger option for your commercial space such as a restaurant or café, you will find the ideal solution with our team. From centre-post and side-post designs to single and multiple umbrella configurations, we have solutions no matter what you requirements may be. Our extensive range includes everything from BBQ and patio umbrellas, market and café umbrellas to poolside designs, rotating options and more. To view our collection, simply head to our Products page.
If you are unsure which of our solutions is best for your needs, or if you would like further information on a particular option, our team is happy to assist you. Our friendly and helpful staff are happy to answer any questions and provide expert advice to help you find a product that is right for your needs, space and budget.